Custom Vinyl Records and Short Run Vinyl Pressing
Custom Vinyl Records
Create your own vinyl record ! Get your favorite songs on vinyl and personalize the album art to make a custom vinyl mixtape. Send us your files and we take care of the vinyl production. No minimum quantity, fast turnaround, worldwide shipping.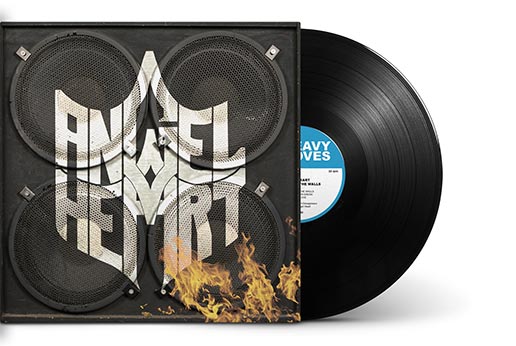 Vinyl Pressing
We fulfill your short run vinyl pressing needs. We can press a limited number of vinyl records, usually between 5 and 100 units. This is in contrast to traditional vinyl pressing, which usually involves pressing thousands of vinyl records.
Who needs Short Run Vinyl Records ?
This is particularly useful for new artists who are testing their fanbase or for labels for promotional purpose. Small quantity vinyl pressing allows more creative control over the final product. This is the perfect choice to produce a limited number of vinyl records.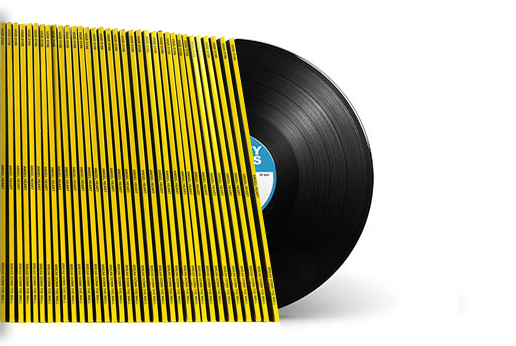 High-Quality Vinyl Records
Convert a cd or a mp3 to vinyl ? Press a record on vinyl from your original masters on high-quality materials that guarantee a superior sound quality. Our records are made using an exclusive technology and are crafted with great attention to detail.
Personalized Record Pressing Options
We understand that each musician or record label has their unique vision for their album's vinyl pressing. You can choose from a wide range of vinyl formats (7, 10 or 12" vinyls) and vinyl colors. We also offer a range of packaging options, including gatefold jackets, inserts, and inner and outer sleeves.
Quick Turnaround Time Vinyl Pressing
Our vinyl production service offers an affordable solution with a quick turnaround time. Our advanced equipment and experienced team allow us to complete orders quickly and efficiently, without sacrificing quality. Whether you need a small run of records or a larger order, we can accommodate your needs.
Quotes from Happy Customers
"I got the vinyl records today. They are great! Thank you. I will be placing more orders soon. Thanks again"
Jerry L., Albuquerque, USA
"Thank you so much for getting that to me in such a timely manner! The sound quality is excellent and the album cover looks amazing! Is there any way for me to review your company? I would love to let people know how wonderful your service was!"
Amy B., NYC, USA
"I just wanted to say thank you very much for the great work and quick turnaround. I am very pleased with my records."
Jose V., San Diego, USA
"After receiving the orders, I intend to place additional ones. I would also like to take this opportunity to wish you a Merry Christmas and a Happy New Year."
Anibal B., Madeira, Portugal
"Hello Vinyl Pressing, I am writing to inform you that I received my picture disc vinyl order. I am extremely impressed with the outstanding quality of the work and the incredible appearance of the picture disc. Thank you for a job well done! I will most definitely be ordering more vinyl very soon"
William C.D, Detroit, USA
"I have received the vinyls. Thank you very much, they are fantastic. Highly recommended."
Nick A., London, UK
"I bought a vinyl record from you a year ago, and it's now one of my favorites in my collection. Thank you for this incredible service."
Keith W. Vernon, Canada
"I have received the order and would like to express my gratitude for the excellent work you have done. I am thrilled with the quality of the vinyl, and I appreciate your outstanding customer service. Thank you, and kind regards from a delighted customer."
Koen J., Berlare, Belgium
"I wanted to reach out and express my satisfaction with my recent order. The quality was exceptional, and I'm interested in placing another order. Can you provide me with an estimate of the current turnaround time?"
Stephen H., Littleover, UK